Can I Sell Lemonade at the Market?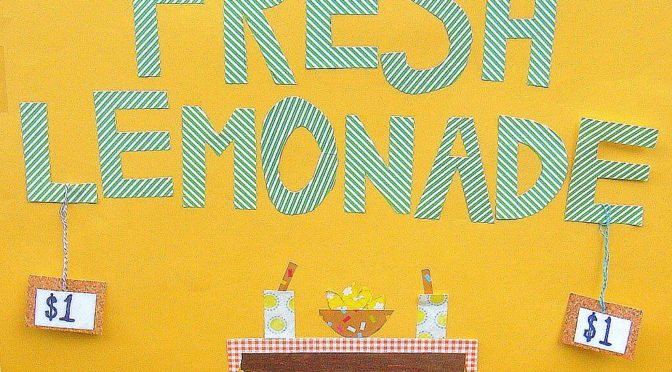 Selling lemonade at the market is one of those things I confirm every year with the local health department. State law just is not as clear as it should be because, honestly, no one wants to stop a little kid from selling lemonade.
Regardless, I am happy to announce that homemade fruit juices (including lemonade) will be allowed for sale at the market without the need for a permit.
There are some caveats, however. Some to meet the standard required by the health department and some to insure that it meets, what I call, our "grow it, make it, bake it" philosophy.
It must be homemade fruit juices. So, fresh squeezed, not retail or mix.
The fruit must have a natural pH below 4.6.
The juice must have REAL sugar.
This does NOT include fruit infused water.
Cannot be made on site
​As for retail juices, mix drinks and canned sodas… these are still not allowed for sale at the market except by hot food vendors.
Of course, the market will continue to make available bottled water for free (and we will keep it in a cooler). If vendors want to offer kool-aid or such for free, it is allowed. Again it must be free, unconditionally.
The market allows these free drinks because of the lack of options currently available at the market and we want our friends and family to be comfortable during their visits.
However, I ask for your understanding that should we have vendors offering ready-to-drink fruit juices, in the future, I may ask you to stop offering free drinks (aside from water). We want to encourage as many vendors to participate in the market as possible.
Thanks,
Joe
Update: This article covers how to sell lemonade at the market as a home-based vendor. As of 2023, vendors wanting to sell lemonade must also have a food handlers permit. If the vendor is under 16, a parent may get the permit for them.